Garage Door Services for the Phoenix Metro Area
Garage Doors are one of those things that you don't think about until something goes wrong. When your garage door requires repair, turn to the Buckeye area garage door experts at Elephant Room Garage Door & Coating Service. Locally owned and operated in Buckeye, Arizona since 2018, we have quickly become the leader in garage door service throughout the Phoenix metro area.
---
Call for a FREE Quote
---
5.0 Stars on Google
48 (and counting) 5-Star Reviews
★★★★★
"Extremely professional, knowledgeable, and willing to help without the extra pressure of up sales. Pricing is extremely reasonable and I couldn't be happier with my new garage door which is quiet & insulated. Thank you, Gabe!"
- Lea C.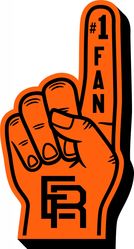 Why Choose Elephant Room Doors?
★ Same Day Service on All Repairs
★ FREE Estimates by Certified Technicians
★ High-Quality Craftsmanship
★ Lifetime Warranty
★ All Major Garage Door Brands
★ Top Tier Garage Door Parts
★ Discounts & Savings Always Offered!
---
Call for a FREE Quote
---
Unmatched Service,
Unbeatable Prices
People don't realize how heavy garage doors are until they've got a broken spring. If you've had to manually lower and raise your garage door, you know just how heavy and cumbersome (and potentially dangerous) they can be! Elephant Room Garage Door & Coating Service offers a full inspection of the functionality and safety of your garage door. If you want to work with a garage door contractor in Buckeye who can get the job done thoroughly and correctly, call the local experts at (480) 447-5511.
The Best Garage Techs
in Maricopa County
There is nothing worse than calling a repair person, getting told you'll have a four-hour window for a technician to arrive, and then not seeing them! Here at Elephant Room Garage Door & Coating Service, we keep our appointments. When you call (480) 447-5511 to schedule a free estimate for servicing your garage door in the Buckeye area, you will be given an appointment with a technician who works around your busy schedule. Call us at (480) 447-5511 today for a free estimate.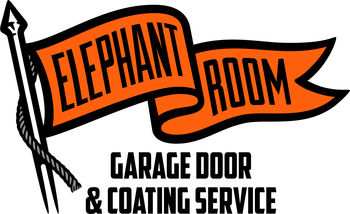 Some Common Services Include:
★ Broken spring replacements w/ Lifetime Warranty
★ Loose cables & rollers that are out of track
★ Inoperable doors that are hanging off-track
★ New garage door sections & door installations
★ Inoperable garage door openers & parts
★ Faulty opener remotes, keypads & logic boards
★ New opener & rail replacements
★ Replacement of weather stripping & side trim
★ Complete Lube & Tunes with track alignment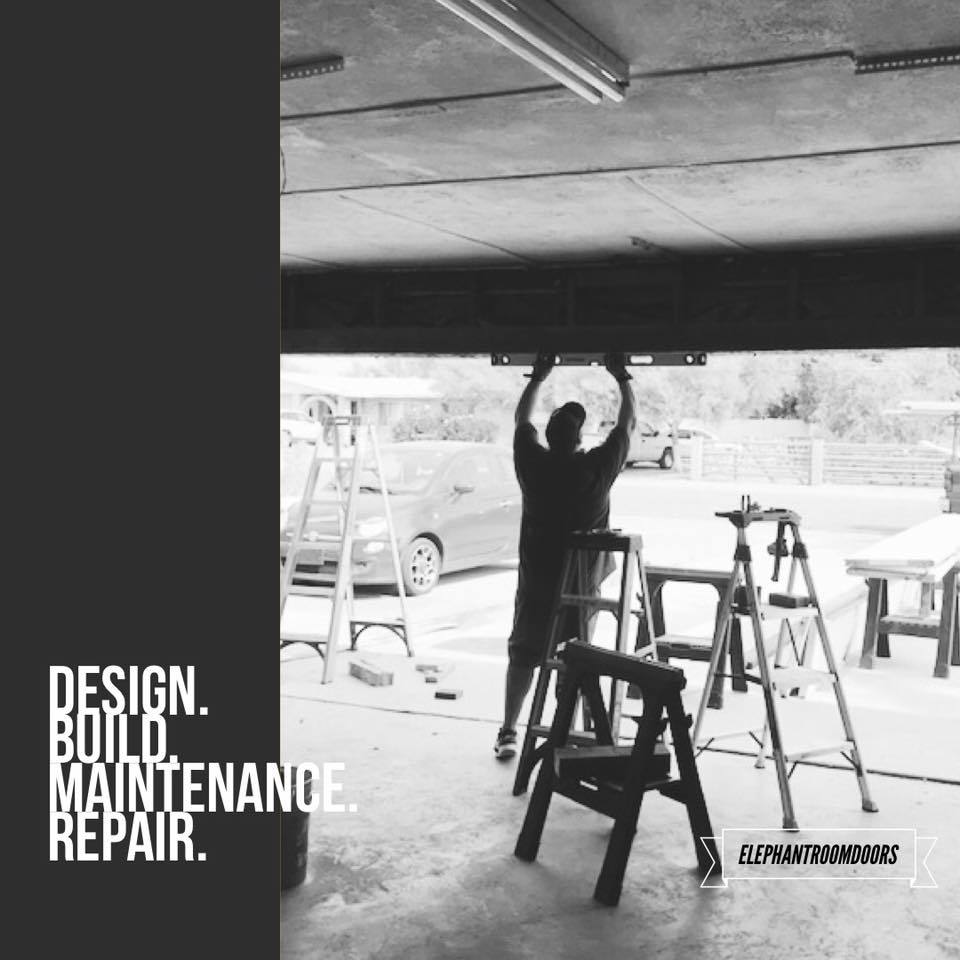 Immediate service is required when you have a problem with your garage door and when you call Elephant Room Garage Door & Coating Service, we'll be on the scene quickly to assess your needs and get your garage door fixed - quick! Call (480) 447-5511 for fast emergency services.
We carry just about every style of garage door you can imagine and can help you choose a style and color that looks great on your home. Garage doors are most commonly made from wood, fiberglass, or steel. Steel is the least expensive and most popular type. Once you choose the type of door to best suit your home and your budget, the next step is to choose the look. You can select from a wide variety of textures, such as wood grain, and colors to match the rest of your home. We also offer garage doors with windows on the top panel to allow light to enter. Call (480) 447-5511 for a free quote!
When you have a problem with your garage door, your home security is probably foremost on your mind. The garage door repair specialists at Elephant Room Garage Door & Coating Service understand the urgency that is required in handling your garage door repair in Buckeye. We'll send a crew of competent technicians, armed with tools and supplies. In most cases, your garage door can be repaired on the spot!
---
Call for a FREE Quote
---